COVID-19 (SARS-CoV-2)
PCR Test
We offer two options: the regular PCR test (explained on this page), which emphasizes test accuracy, and the rapid PCR test, which emphasizes speed and can deliver test results in as little as 60 minutes. For details on the rapid PCR test, please see this page.
What is a PCR test?
The PCR test is a test to determine the presence or absence of a virus by taking a sample of the patient's body fluid and using gene amplification technology to determine whether or not the patient is currently infected with the virus.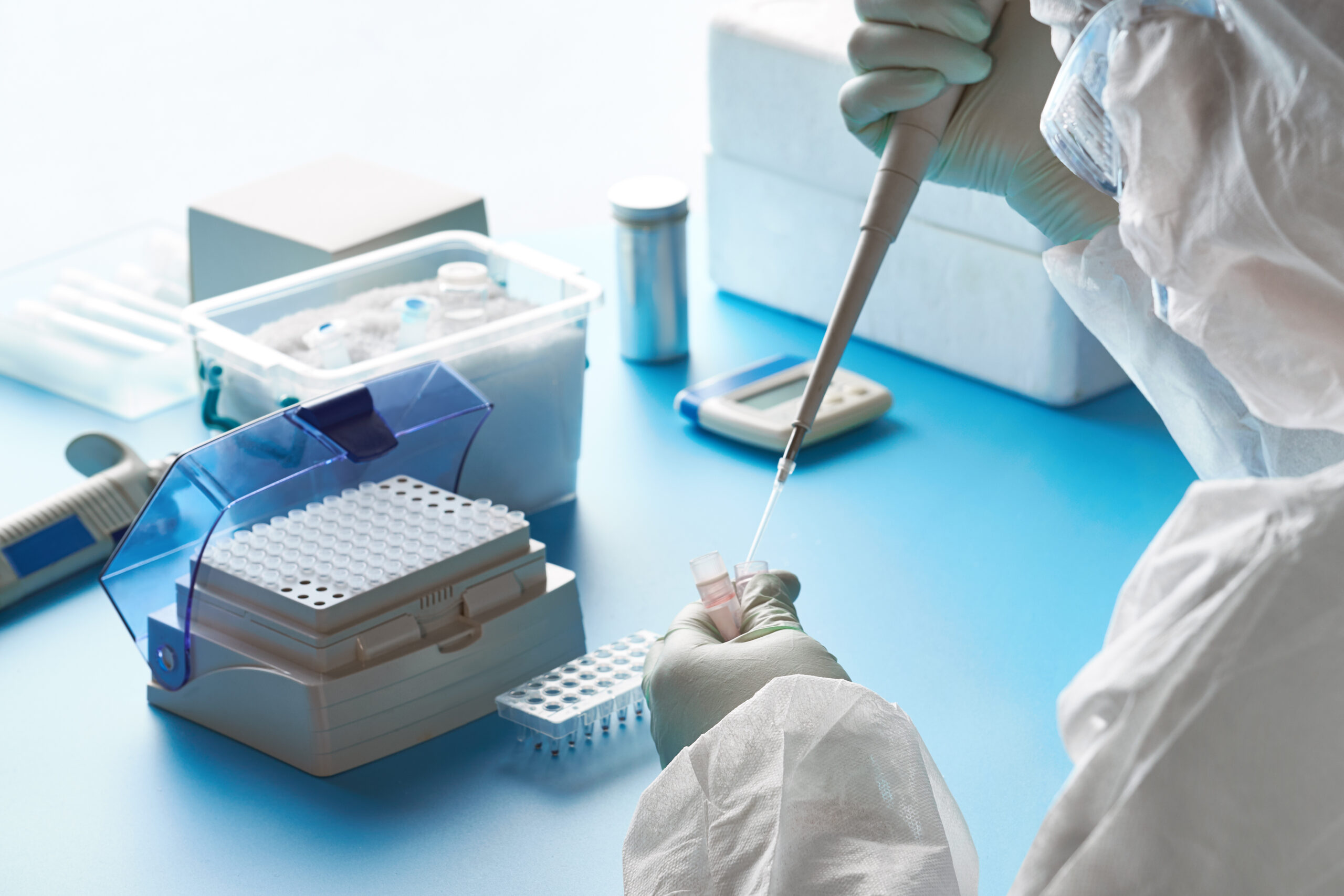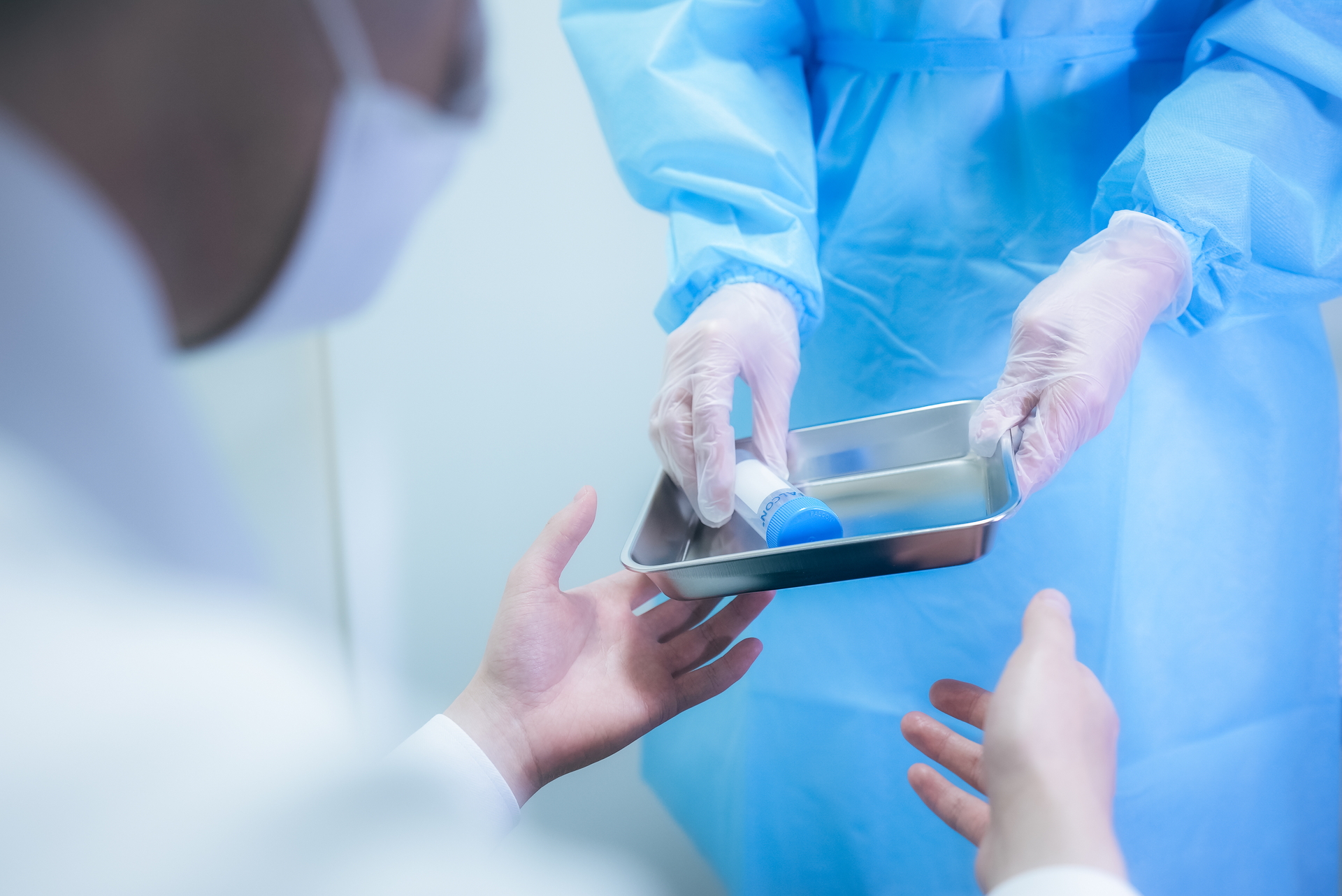 High quality PCR test
As a medical institution designated by the Tokyo Metropolitan Government for the treatment and examination of fever patients and a medical institution with the same functions as an outpatient clinic for returnees and contacts, we have conducted many PCR tests at the request of public health centers and fever outpatient centers.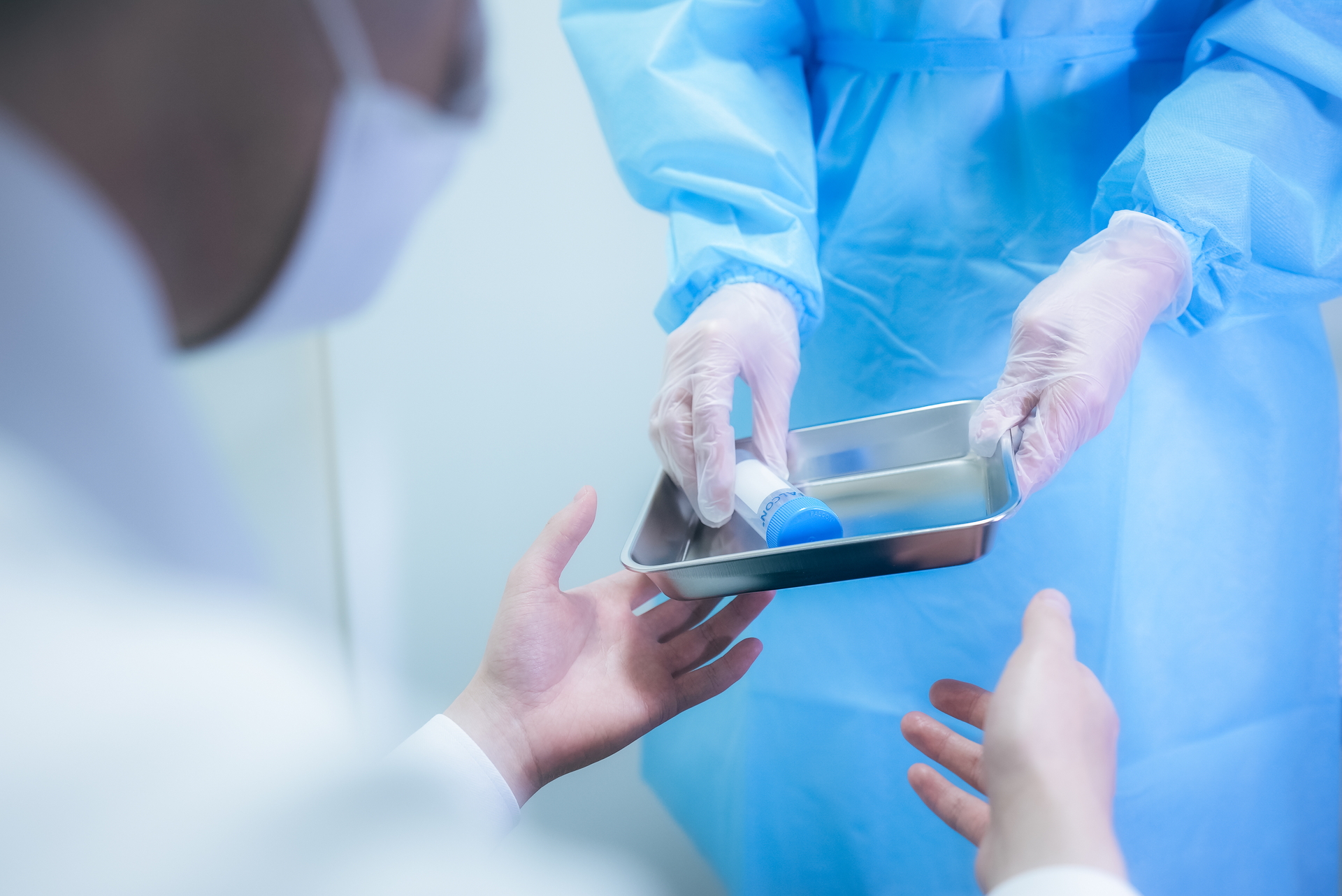 Certificates for overseas travel
As an inspection medical institution designated by the Ministry of Economy, Trade and Industry (METI) as a 
TeCOT (Testing Center for Overseas Travelers)
, we can issue 
certificates (click to view sample)
 that are required when traveling overseas, and we can respond to the designated forms of various countries. The RT-PCR test performed at our clinic is a global standard test method that is required by almost all countries when issuing a certificate.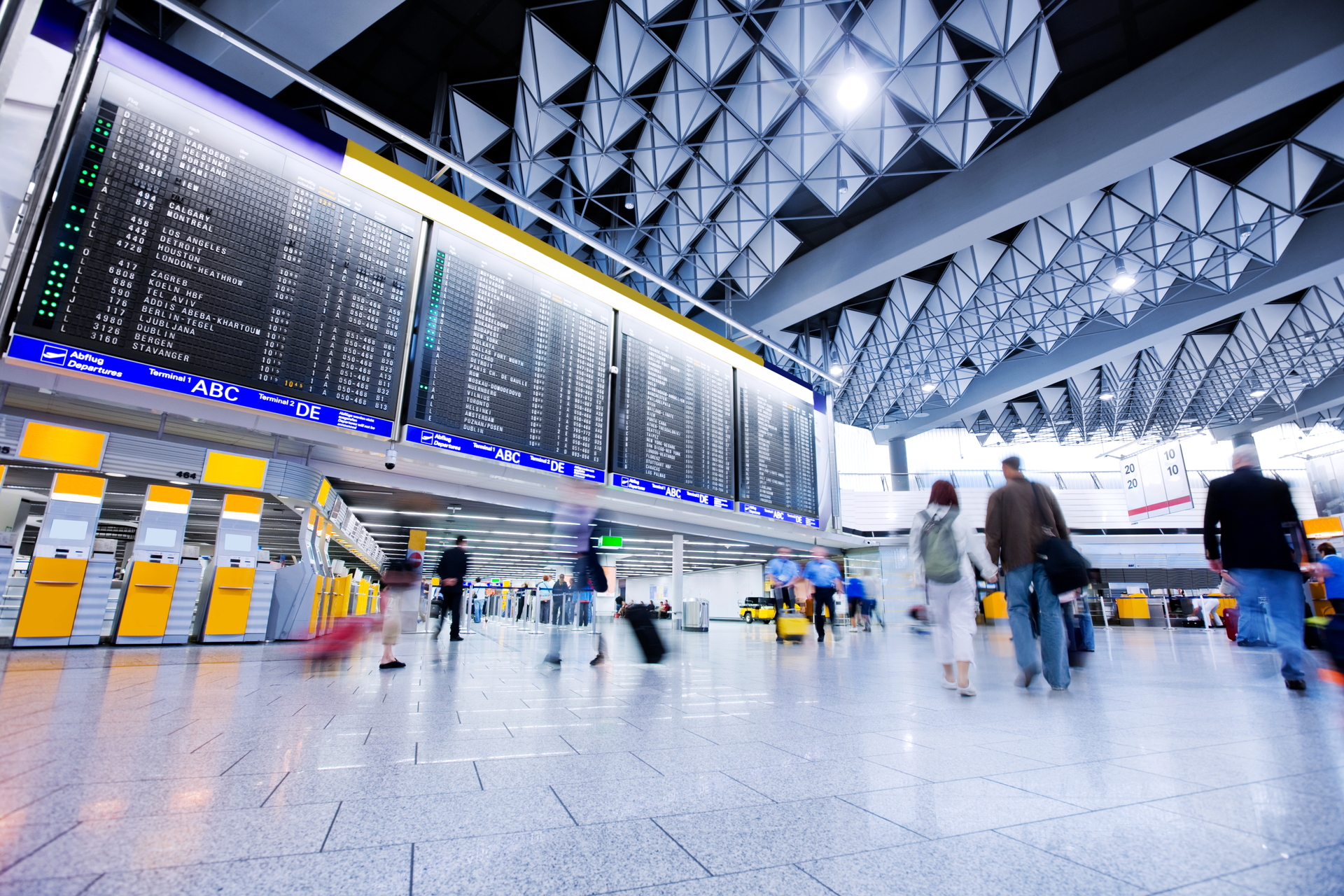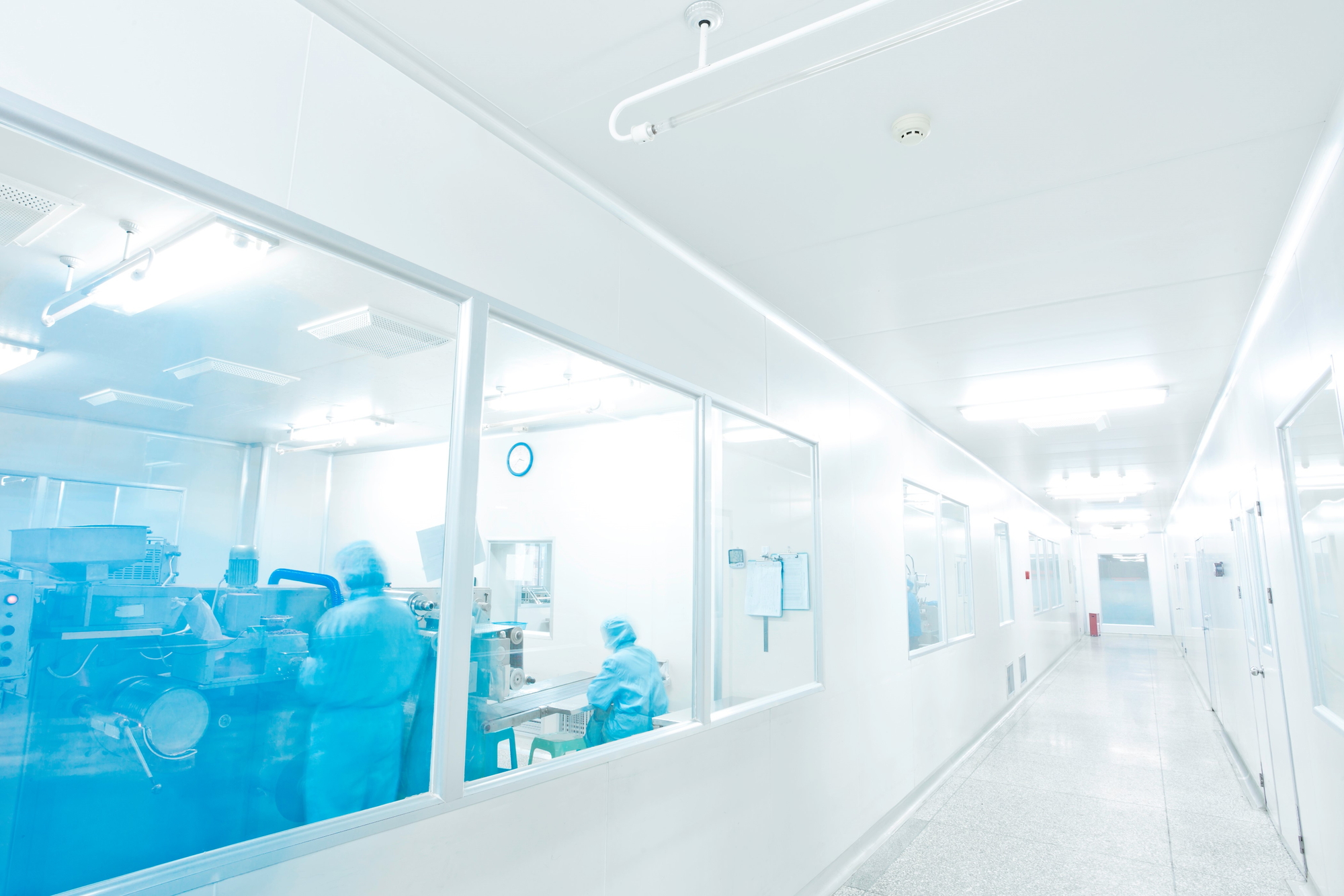 Outsourced specimen analysis to a major laboratory
The analysis of specimens for PCR tests is outsourced to 
BML Corporation
 or 
LSI Medience Corporation
, two of the top three clinical laboratories in Japan in terms of scale and reliability, in order to thoroughly pursue test accuracy.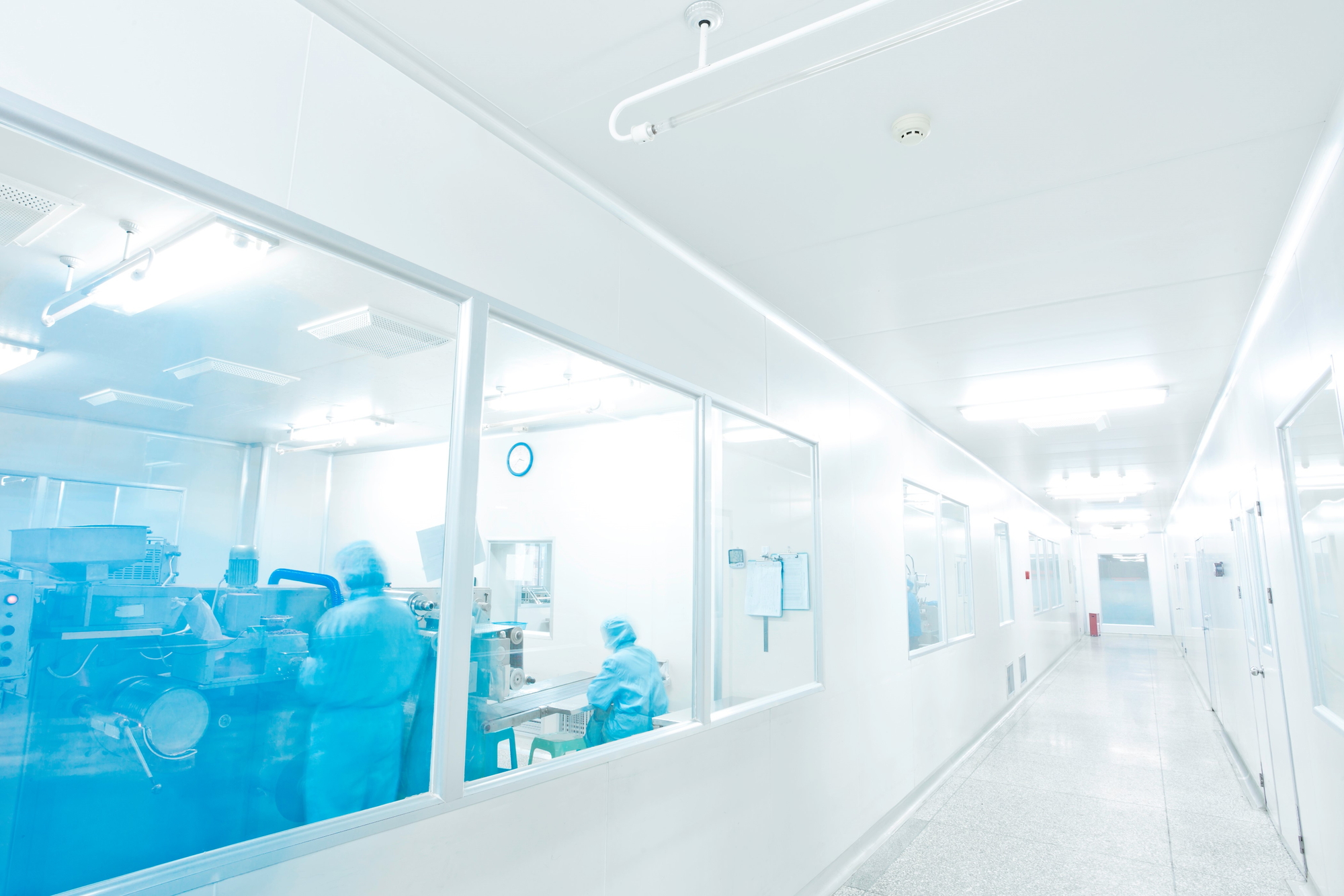 Dealing with mutant virus strains
The clinical laboratories to which we outsource specimen analysis are capable of detecting many types of mutant viruses that have been found so far, such as the N501Y mutant strains (Alpha, Beta, and Gamma variants) and the L452R mutant strains (Delta variant). Specimens that test positive for the virus are subjected to another mutant strain PCR test to identify the type of virus. The results will be shared with public health centers and medical institutions, and will be important in predicting the treatment and prognosis of the patient.
Information on currently detectable mutant strains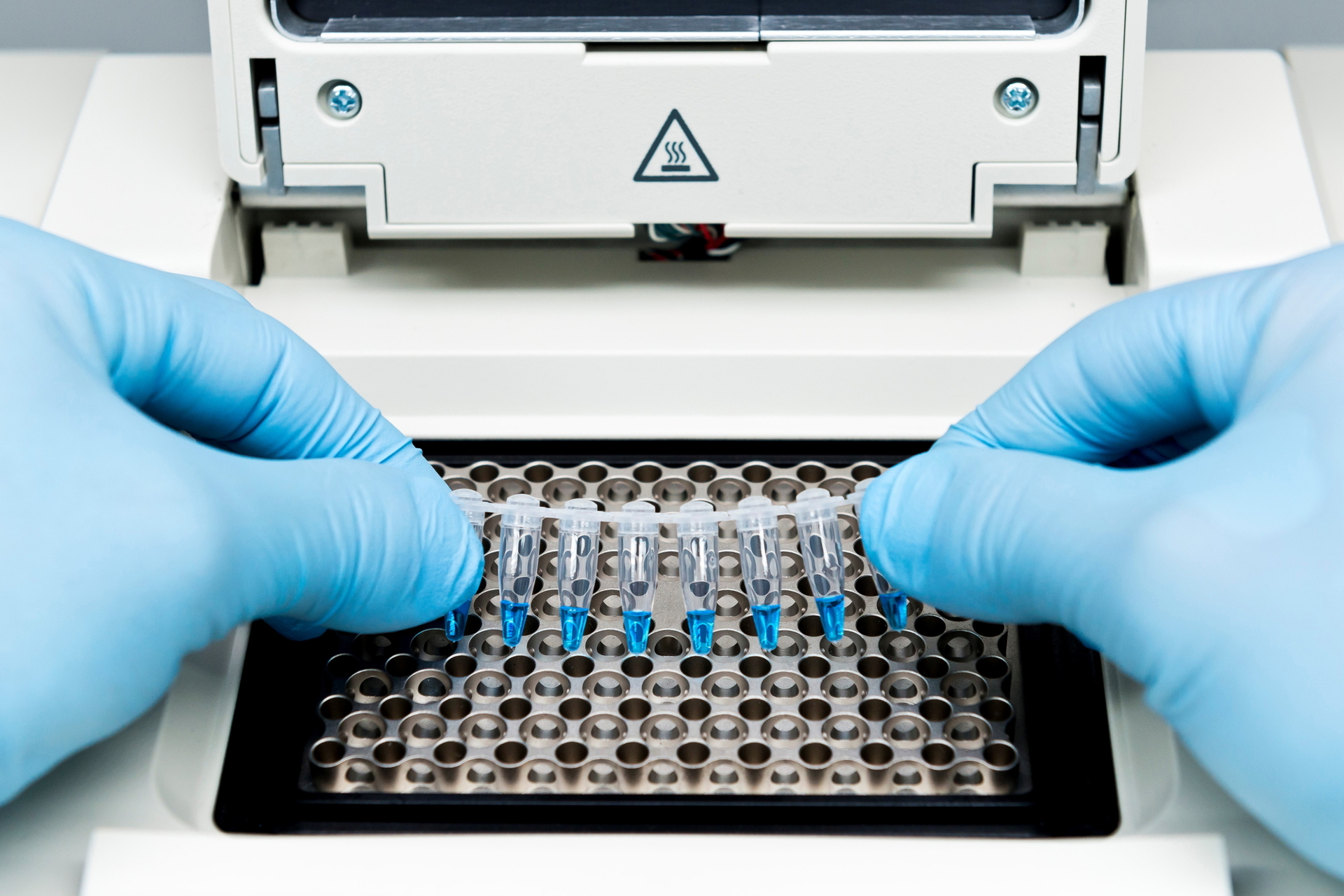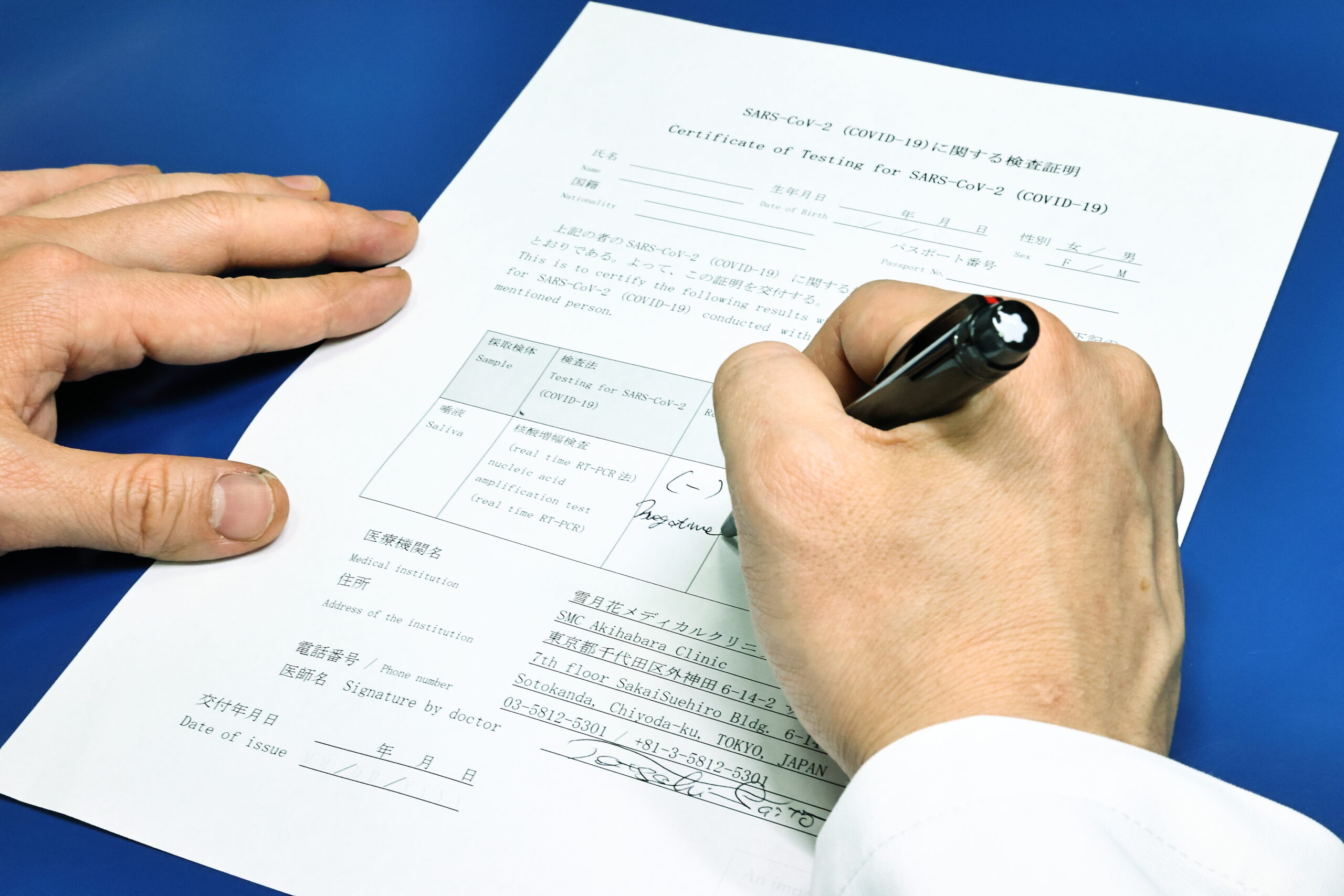 Certificate written by a medical doctor
The PCR test at our clinic is conducted as a medical procedure involving a doctor's consultation, which is essentially different from the cheap services provided by private testing centers that only transmit the results without the involvement of a doctor. Therefore, if the test result is negative, we can issue a negative test result certificate with the doctor's signature and seal on the same day, which can be used as an official medical certificate required for various social activities, including overseas travel.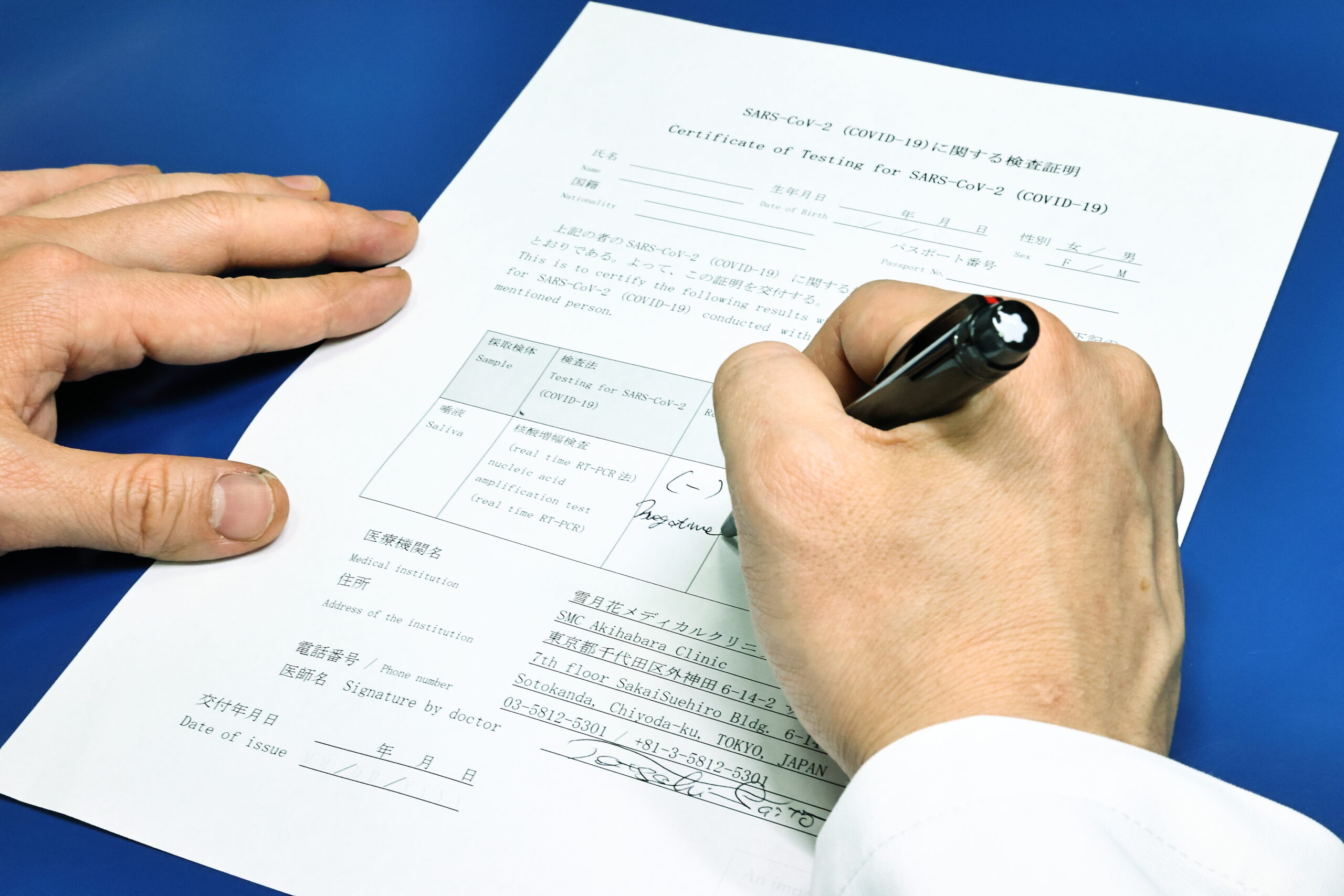 Post-inspection responsibilities of medical institutions
Even if the result is positive, our hospital is a Tokyo Metropolitan Government-designated fever outpatient clinic and testing facility, so we can begin treatment promptly. If the patient is expected to become seriously ill, we will fulfill our responsibility as a medical institution in treating patients by guiding them to specialized medical institutions where they can be hospitalized, in cooperation with the Chiyoda Health Center.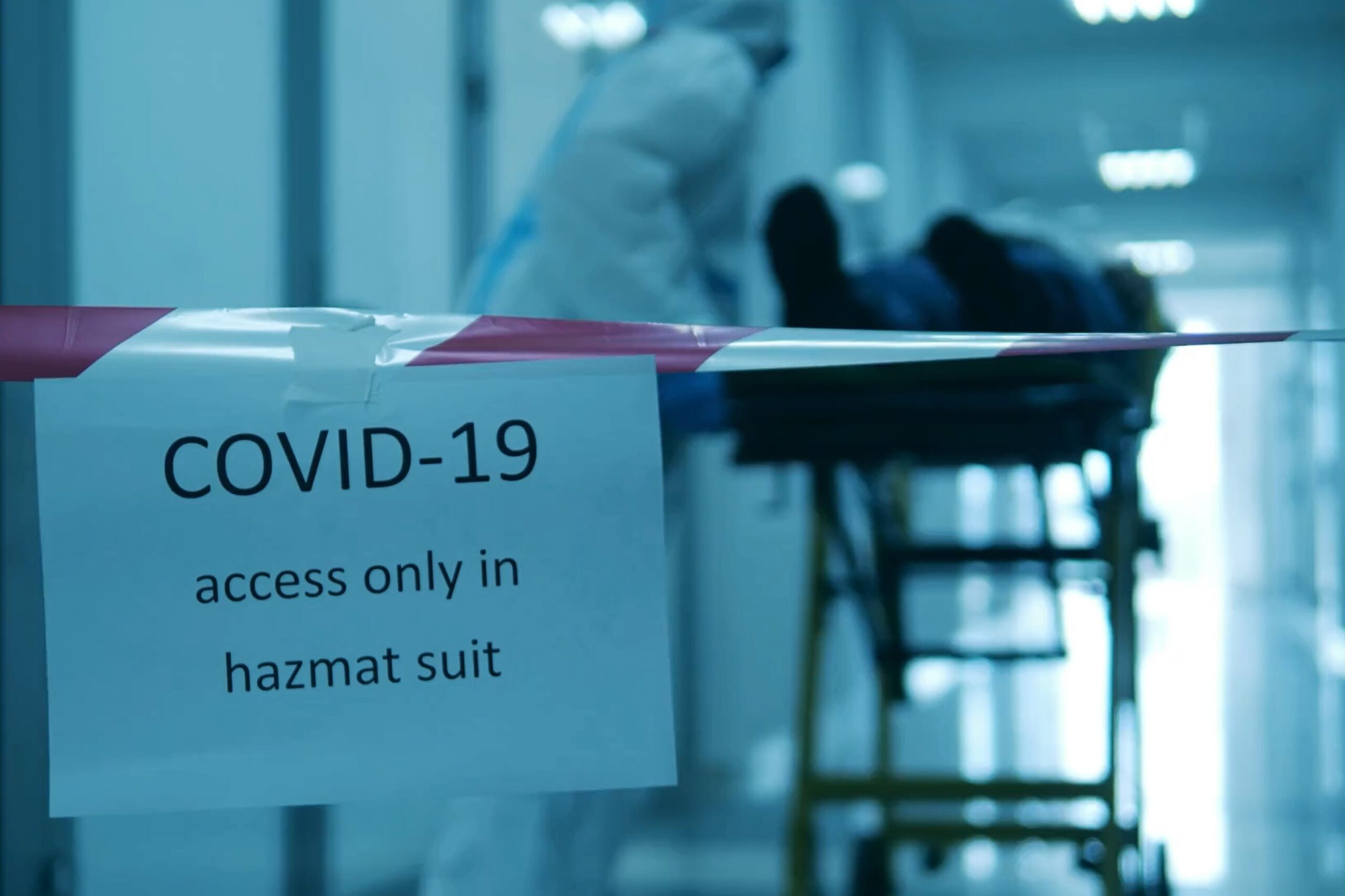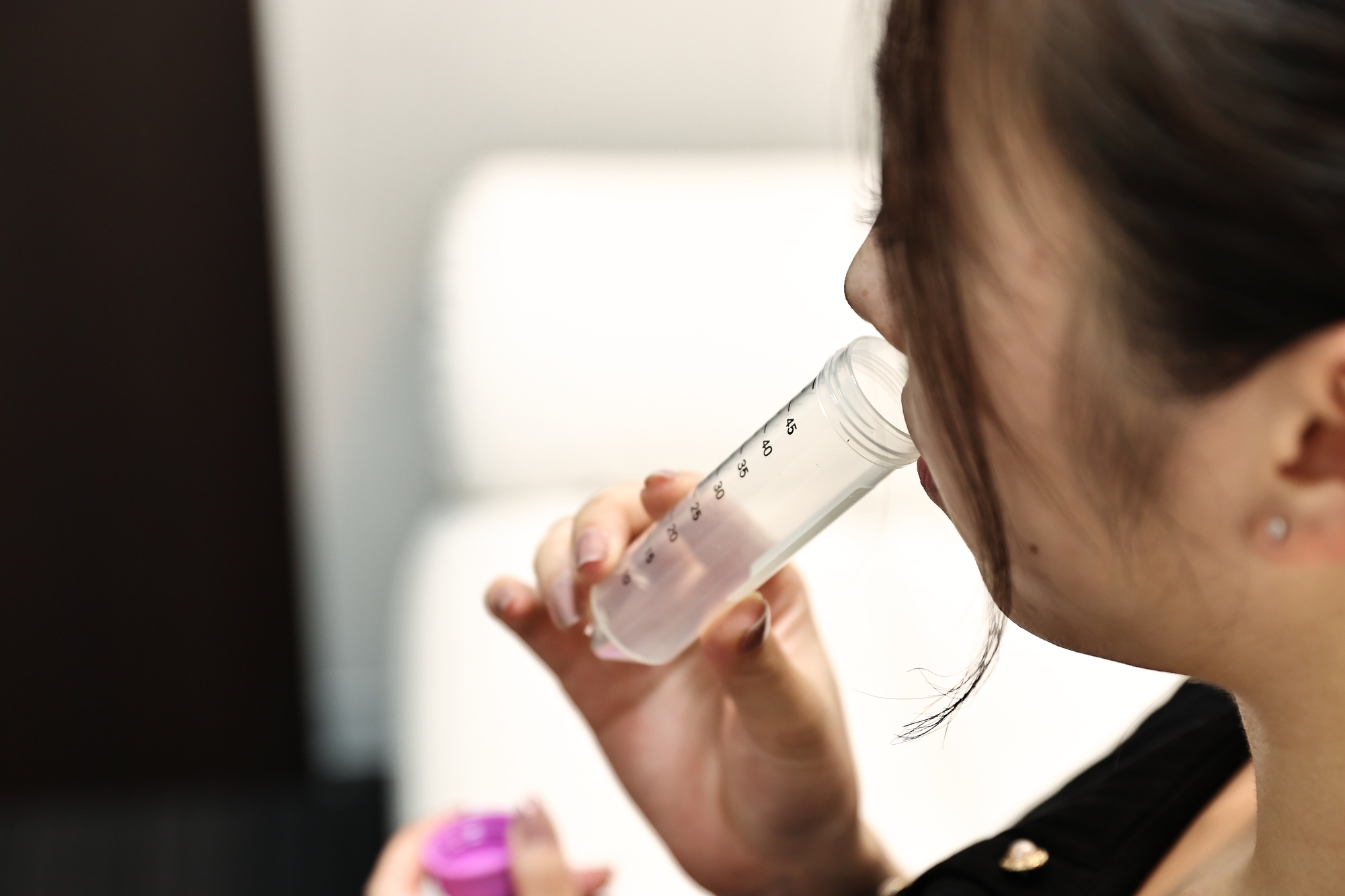 Optional Specimen Collection Methods
The PCR test at our clinic is performed by collecting saliva as a sample. Patients are asked to collect saliva in a special container in a private room with adequate infection control, and the test is usually completed in a few minutes without the pain of swabbing the nose or throat. The tests by pharyngeal swabs are also available upon patient's request. When issuing the certificate for overseas travel, some countries may specify testing with pharyngeal swabs, so please check the required specimen collection method and request it before starting the test.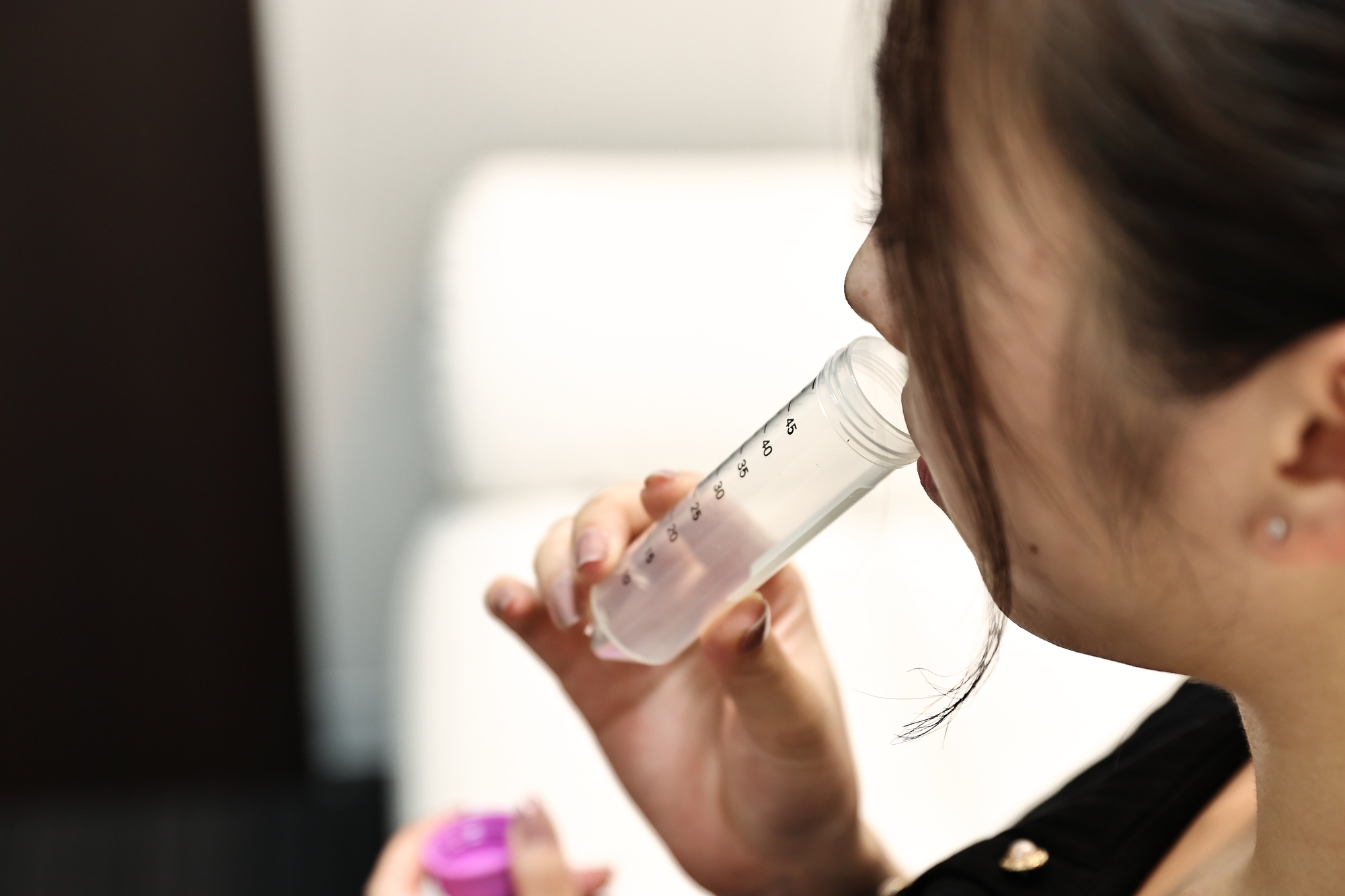 Thorough infection control in the clinic
We have completely separate entrances, reception areas, waiting rooms, and examination rooms for potentially infected patients and normal patients, and we have taken all possible measures to prevent infection by avoiding the intersection of traffic lines.
Rapid notification of test results
In principle, test results for tests performed in the morning on weekdays will be provided by phone on the evening of the same day, and for tests performed in the afternoon on weekdays, a preliminary report will be provided by phone by the afternoon of the following day. For tests performed on Saturday, the results will be provided on Monday morning (or the following day if it is a national holiday). The test result form can also be sent to the address you specify by post.
Group testing for companies and corporations
We have an immediate testing system for more than 100 people per day, and we have concluded contracts with many listed companies to conduct group testing, which is used for various purposes such as preventing the spread of infection and issuing negative certificates before business trips. We accept requests for group testing from companies and corporations at any time, and we are able to respond to requests on the same day. If you are in a hurry, please call us directly for an estimate. For more information on group inspections for companies and corporations, please
click here
.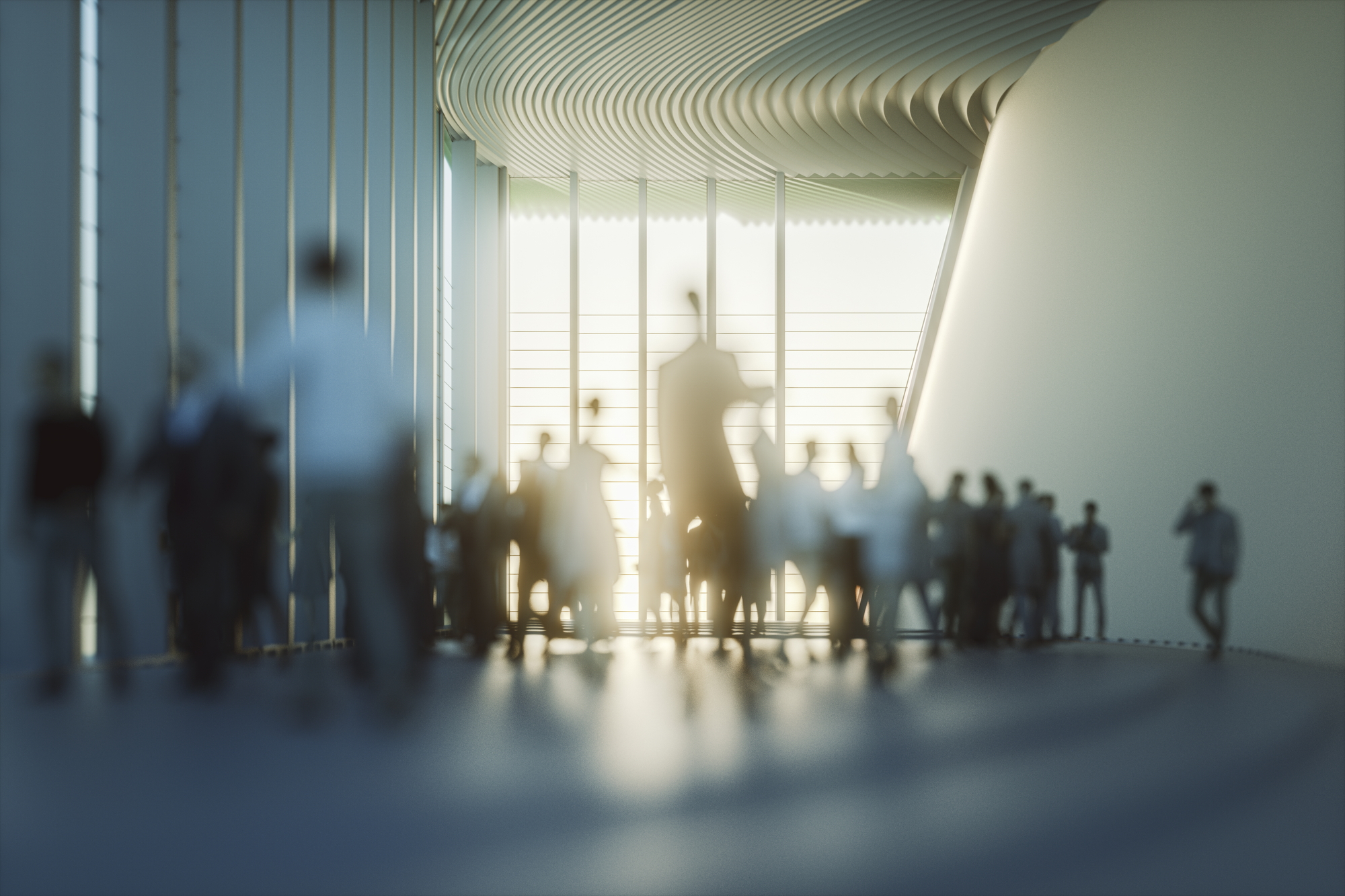 COVID-19 PCR test
Consultation fee, test result form issuance fee
and mailing fee are included.
Certificate (test certificate)
A standard form in English and Japanese
that can be used in most countries when traveling abroad.
Consent Form for PCR test
This is the consent form before the procedure. Please read it beforehand and bring it with you partially filled out in advance to ensure a smooth reception.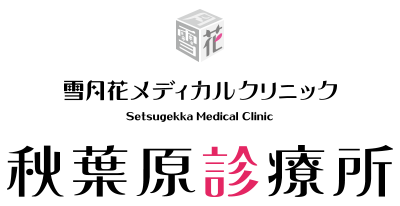 Hospital Department
Internal Medicine
Dermatology
Allergy
Reception Hours
Mon-Fri :10:00-13:00
17:00-20:00
Sat :10:00-14:00
Business Holiday
Sunday and National Holiday
Address
7th floor Sakaisuehiro Bldg.
6-14-2, Sotokanda, Chiyoda-ku,
Tokyo, 101-0021, Japan